Thursday, 22 March 2018 | Zigzag Web Design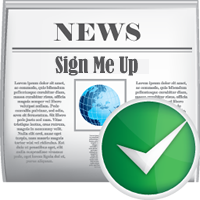 Are you sending email marketing newsletters to your customers, how are you managing customer consent to marketing material? Prepare your website for the General Data Protection Regulation (GDPR) which will come into force 25 May 2018.
Friday, 8 April 2016 | Zigzag Web Design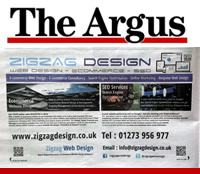 Zigzag featured in the Sussex Argus newspaper as 'Featured Web Design Company',
Edition Thursday 31st March 2016.
Wednesday, 30 March 2016 | Zigzag Web Design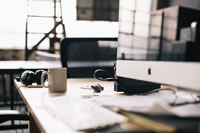 Your Company, Products & Services need to stand out from the crowd - creating a Brand that's unique and captures the essence of your business is essential. Not only the Website, but your Packaging, Signage, Advertisements & Promotional material, it is important to be consistent across all marketing channels
Monday, 21 March 2016 | Zigzag Web Design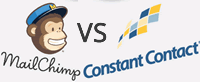 If the email marketing industry had a boxing championship, the two main rivals would definitely be MailChimp and Constant Contact. These two powerful marketing tools have a lot in common, but each of them has their specialties and strengths too. MailChimp VS Constant Contact in 3 rounds in which delivery, customers, technical issues are compared