Thursday, 22 March 2018 | Zigzag Web Design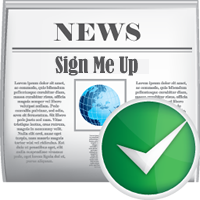 Are you sending email marketing newsletters to your customers, how are you managing customer consent to marketing material? Prepare your website for the General Data Protection Regulation (GDPR) which will come into force 25 May 2018.
Tuesday, 29 March 2016 | Zigzag Web Design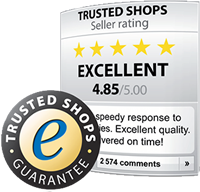 Satisfied customers are the best sellers. With the Trusted Shops customer review system, online sellers can show how satisfied other customers are with the shop's services. The Trusted Shops trustmark is ideal for strengthening the online customer's trust in the shop. This strengthened trust increases the customer's willingness to make a purchase in an online shop. Trusted Shops offers online buyers financial protection through its buyer protection guarantee.
Friday, 25 March 2016 | Zigzag Web Design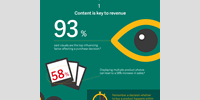 On-line shopping offers huge opportunities for businesses.
E-commerce now represents 18% of total turnover in the UK.
87% of consumers have shopped on-line in the last year.
97% of internet uses look for local goods and services on-line.
So how do I keep up? 1. Displaying multiple product photos can lead to a 58% increase in sales ...