The Trusted Shops customer review system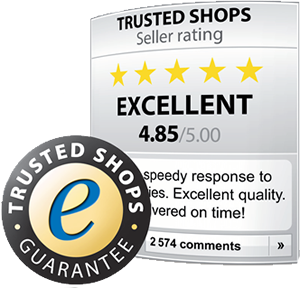 Trusted Shops is one of the leading providers of confidence-boosting measures in online retail. With the trustmark, the buyer protection guarantee and the customer review system, online retailers can show visitors to their shop that any purchase made is guaranteed to be secure.
This way, the customer places more trust in the online seller, their willingness to buy increases and there is a rise in conversion rate within the shop. Trusted Shops is Europe's market leader with more than 15,000 online shops that have been audited and awarded a trustmark. During the certification process, Trusted Shops audits more than 70 quality criteria from the areas of e-commerce law, creditworthiness, data protection and the layout of the ordering process.
The buyer protection guarantee offers financial protection for purchases made by the customers. In the event of non-delivery or non-refund, Trusted Shops ensures that the customers get their money back.
The audit criteria were developed in cooperation with the leading consumer protection associations. This way, Trusted Shops ensures a high degree of acceptance of the trustmark among consumers and wide distribution of it among online retailers.
More customer trust = more sales: trustmark, buyer protection and customer reviews
Trust-boosting measures are a tremendous conversion turbo for online sellers. The customer's increase in trust in the online shop also increases their willingness to buy. For online retailers, this means
* Fuller shopping baskets
* Fewer abandoned orders
* Higher revenues
The Trusted Shops trustmark is ideal for strengthening the online customer's trust in the shop. This strengthened trust increases the customer's willingness to make a purchase in an online shop. With the tried and tested certification process, online sellers can also guard against legal errors and avoid expensive warnings.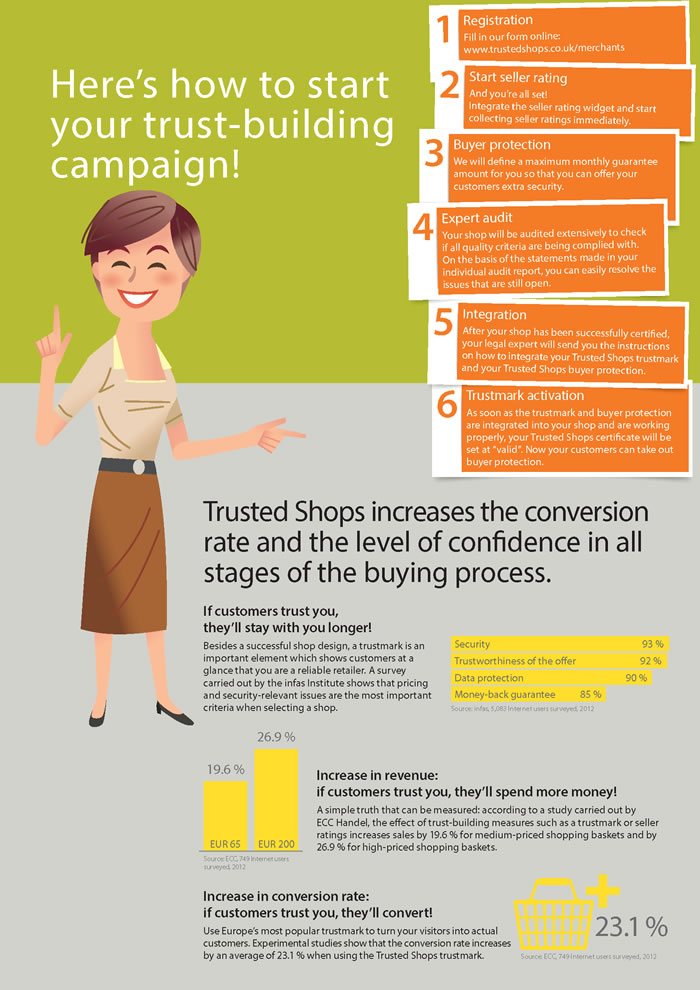 Trusted Shops buyer protection guarantee
Online retailers offer their customers guaranteed protection and, as such, a strong argument for making a purchase in the shop: the Trusted Shops buyer protection. Trusted Shops offers online buyers financial protection through its buyer protection guarantee.

The Trusted Shops customer review system
Satisfied customers are the best sellers. With the Trusted Shops customer review system, online sellers can show how satisfied other customers are with the shop's services. Customer feedback also shows the online retailer new optimisation potential in the shop.
Contact Us for details - we are a Sales Partner!