SEO - Search Engine Optimisation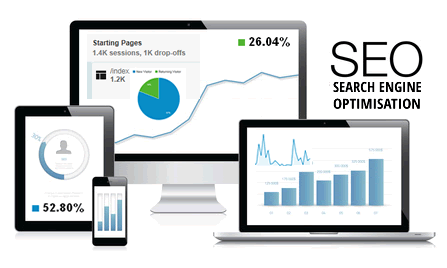 Search engine optimisation (SEO) is a process of enhancing or increasing the visibility of a website or a web page in a search engine's "natural" or un-paid "organic" search results. Generally, the higher the page is ranked on the search results page, the more visitors it will receive.
Zigzag Web Design specialise in search engine optimisation (SEO) & website promotion and many of our clients occupy top rankings on Google and other top search engines for highly competitive key phrases. We have a strong and established reputation for achieving top Google rankings for our clients within all business sectors.
The benefits of high search-engine rankings cannot be overstated. It means world-wide advertising of your company in a way that no other marketing method can match. It is by far, the most cost effective way of promoting your business and reaching your customers.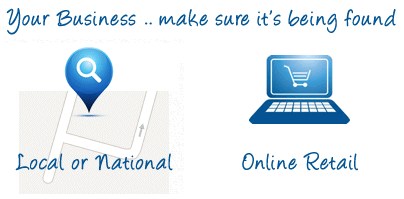 We offer an unrivalled website optimisation service designed to achieve maximum visibility to the search engines and to obtain high rankings. Higher search engine rankings mean more website visitors, which means more customers and sales. We know how to promote websites in order to deliver targeted traffic to your website.
We adhere to Google's code of Webmaster SEO Guidelines and only use what are referred to as 'white hat' optimisation strategies.
We offer monthly SEO packages which are tailored to your business needs and requirements
Competitor analysis and market assessment
Statistics analysis, reporting & monitoring
On page optimisation
Website content development
Source code optimisation
SEO maintenance - making sure you retain your top rankings
Data & performance analysis, including :
Click through rate, bounce rate
Search phrase performance
Visitor traffic sources and actions
Local search
Off page optimisation
Google penalty recovery
Improving website conversions
and much more...
Our monthly optimisation and marketing programs are the most effective method of obtaining high rankings
As part of our monthly package we provide ;















"...The results from the web optimisation programme speak for themselves..." AH

"...I wouldn't hesitate to recommend them to anyone who wanted to work with an exceptionally talented and top class company" LS
"We chose Zigzag because they had got another similar type of business to page 1 on Google for the most important key words in our industry... We now have Google rankings that often appear above retailers like John Lewis, Kiddicare, Harrods etc so we feel privileged to be working with Zigzag.." VD
"After just a couple of months .. there has been a dramatic change in the website's visibility, translating to more enquiries and new bookings.
Zigzag have been fantastic in their support and recommendations .. I can highly recommend them." SB