Client Testimonials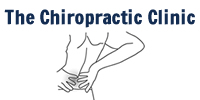 Here at The Chiropractic Clinic we focus on what we do well. Website design and function is not our speciality. Over the years we have wasted time and money on companies who promised to deliver and left us disappointed. Zig Zag helped us to build a new website from scratch, which has exceeded our expectations. Penny at Zigzag is very professional, highly experienced and consistently gives great service. I cannot recommend Zigzag Web Design highly enough, whether you require web site building, training on maintaining the site or full SEO service.
R H - The Chiropractic Clinic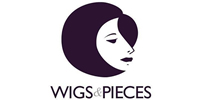 One word - fantastic! is how I would sum up Zig Zag. Penny is always on the end of the phone if I need her and works quickly and efficiently giving ideas for new looks and new trends for our Website. Would recommend Zig Zag for any re-build or even new ideas on your website.
S H - Wigs & Pieces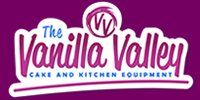 We have been using the [..] E-commerce software for a number of years and made the decision to upgrade our website template to create a fresher, more modern design. We got in touch with Penny at Zigzag Design and instantly knew that we would be able to work together to realise our ideas. Penny was incredibly helpful and willing to listen to our thoughts on design, before going away to put them into action. We genuinely could not be happier with the finished results and the meticulous approach applied, to ensure that there was no disruption to our live website and orders. Zigzag completely understand the demands of modern website coding and the impact that redesigns can have on website performance. I can genuinely say that our sales and search engine exposure increased almost immediately after launching the new design and there were virtually no issues during the transition. Don't think twice about using Zigzag Design if you want a thorough and professional job doing and Penny was an absolute pleasure to work with.
A G - The Vanilla Valley
[Read more..]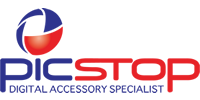 PicStop.co.uk have had an online presence & business since 2000 and have worked with many developers, agencies and designers, in fact it's safe to say we've pretty much seen it all. We know how important it is to choose the right company to work with especially when you undertake a website move and complete re-design as we did. We definitely made the right choice with ZigZag Web design, from the outset they have been very professional, organised and have delivered a contemporary and user friendly website design that we are very happy with. Don't let their name fool you, ZigZag Web design have also been able to help with many other aspects required for running an online business such as Google advertising and SEO work, there's no point having a great website if nobody knows it's there ! We are completely confident in them and the support they can offer us and expect to be working with them for many years.
P N - PicStop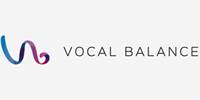 From the very first meeting, Zigzag Design has been amazing. The customer service has been exemplary and for someone who works in the arts and has very little knowledge of the intricacies of technology, everything was explained in a very clear way, in a language that we could understand. We had very specific needs re social media visibility and these were met with ease along with an introduction to SEO (new to us) which is now being managed by Zigzag. We are absolutely thrilled with the look and content and therefore branding of Vocal Balance and I would not hesitate for one second in recommending Zigzag.
Professional, ethical, friendly and communicative. All round excellence !!!
J G - Vocal Balance
[Read more..]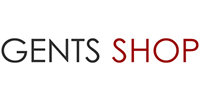 We are GentsShop.co.uk and have been working with Zigzag Design for several years. This year we were due a redesign of the website to meet our current needs and increase revenue. Penny has listened to what we were trying to achieve and how we wanted the website to look and function. She has made good suggestions as to what would work or not. Nothing was too much trouble and contact was easy. We now have what we think is a beautifully designed website which is much easier to navigate for customers. Because of this we are using Zigzag to develop our SEO strategy currently and going forward. Thank you so much for all your hard work, it is very much appreciated.
H S - Gents Shop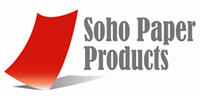 After speaking with Zig Zag Design for a number of years about designing a new website, Penny had the patience to bear with me and we eventually committed to a new Website & SEO. She took the time to listen and understand what we were trying to achieve. My only regret was that i didn't commit earlier - something else always seemed to crop up. The new site has made ordering clearer and sales are on the increase.
J B - Soho Paper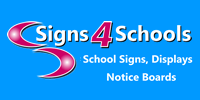 We are now working on our 3rd website using ZigZag Web Design. Being online novices it was a daunting task to create new websites but the help and advice from ZigZag Web Design has steered us in the right direction. The website designs are just what we wanted and the advice whilst populating our shops was friendly but to the point and in terms that we could easily understand and follow. I would have no hesitation in recommending ZigZag Web Design and indeed we will continue to use their services in the future as we expand our web presence - Thank You Zig Zag.
M H - Signs Scott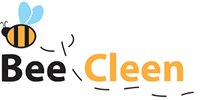 This is the second website Zigzag have designed for us. The first one had only just began to look out of date - it was 10 years old! Zigzag worked closely with me to ensure that our companies online presence remained up to date. Penny listens and advises. She takes the time to get it right. Creative people can find it hard to understand and work with non creatives like me. Penny is not one of them! We have already secured our first new contract and are now looking forward to a steady succession.
L C - BeeCleen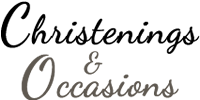 We are so pleased we chose Zigzag Web Design to re-design our website. Zigzag listened to everything we had to say about how we wanted our site to look and came up with some fantastic ideas. Nothing was too much trouble and contacting them was easy. The whole process was much less stressful than we imagined and we now have what we think is a beautifully designed website that is much easier to navigate. Thank you so much for all your hard work, it is very much appreciated.
K D - Christenings & Occasions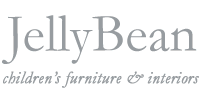 We are JellyBeanGroup.com and have been working with Zigzag Design for the last 4 years. We established our business in 2005 and spent a lot of wasted time and money in working with so called experts in the industry. We had some serious issues with our existing website at the time which was under performing and no longer matched the needs of the business. We were thankfully introduced to Zigzag Design who is one of the most professional and ethical companies we have ever worked with. Zigzag Design listened to our concerns and business needs, over the course of the last 4 years they have helped grow our business considerably through re-designing our website and working on our search engine optimisation. SEO is one of those terms/words which can give other more unethical companies an excuse for ridiculous charges, Zizag Design go over and beyond in improving and maintaining your rankings. Zigzag Design are very much part of our business and we cannot recommend them enough. Please feel free in contacting us should you require any further information. Thank you Zigzag Design!.
M O - JellyBean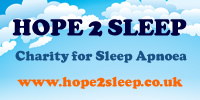 This is now my 3rd website and having had previous problems with web developers wanting to 'own' us, I did lots of careful research before contacting ZigZag to take on the work needed for our transition to a registered charity with a brand new website. This was no easy challenge for anyone we employed, as our website is both an ecommerce one AND provides charity support. However, I'm pleased to say I made the right choice, and as well as the website being designed exactly how we needed it, the transfer from the old site to the new went surprisingly very smoothly.
We have only been using the new website for a week, but are overwhelmed by comments from existing clients stating how impressed they are, and how easy it is to navigate around the site! I cannot praise ZigZag highly enough, they have gone over and above the call of duty from start to finish of our project.

5 Stars from Kath and the team at Hope2Sleep Charity!
K H - Hope2Sleep Charity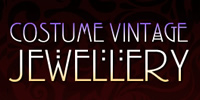 I have been working in the IT industry for some 19 years, I have worked for large blue chip plc companies, large government departments, banks, oil and gas and airlines. I know IT, the management of it and how it should be delivered. Zigzag are my choice when it comes to web design. We were given plenty of options and choices to help determine the look and feel of the site. Our brief has been met, the service has been 1st class and we are very happy with our website. We've had many positive comments from customers, the business was up and running after only 8 weeks. We had 14 orders and sold over £500 worth of products in the first 7 days! If you're not sure or haven't made your mind up, drop me a line and I will reassure you, this company knows what it is doing and knows how to deliver.
M S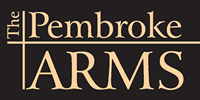 We had been looking for the right company to create our website. We approached Zigzag Design and we couldn't be happier. Penny at Zigzag has just been exemplary. She listened to our needs and ideas and completely fulfilled them. We worked together throughout the whole process and we are just thrilled. We launched yesterday and already the positive comments are flooding in. Cannot recommend ZIGZAG highly enough. A1 +++++++++.
A M - Pembroke Arms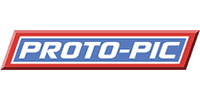 We are very excited to be working with ZigZag Design. Although we have only been working together for a short time, [they have] already made huge inroads in developing a new SEO strategy, fixing existing errors that were penalising us, as well as bringing a fresh perspective on how the site should look and operate for the benefit of our customers. We realise this is an ongoing process and we look forward to a long relationship.
R W - ProtoPic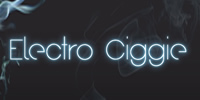 A huge thanks to Zigzag for helping us migrate from our old website onto the new platform. With Zigzag's help we were able to blend the look and feel of our old site with the additional features of the new. The transition from the old to the new site was almost seamless and with very little downtime. Zigzag seems always willing to go the extra mile, and because of this we will be using Zigzag to develop our SEO strategy going forward.
Highly recommended.

P W - Electro Ciggie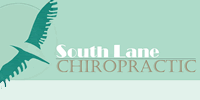 Penny at Zigzag Web Design has been great. She has managed expectations and delivered an excellent product for us to build on. I look forward to South Lane Chiropractic growing from strength to strength with continued guidance and gentle persuasion from Zigzag. Thanks so much for all the help so far.

M F - South Lane Chiropractic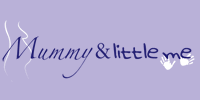 We have been dealing with Zigzag for over 6 years now - we chose Zigzag because they had got another similar type of business to page 1 on Google for the most important key words in our industry. Over the years our business has grown by about 500% and slowly we have gone from mainly bricks and morter ( we had shops to now internet. Zigzag has guided and helped through some tough times, they been there on the odd weekend emergency when we needed it, they have helped us with other web problems when we have no-one else to assist. Zigzag are now one of the most important elements of our business and although we are always looking to cut costs, who isn't, we have consistently gone to Zigzag and asked them if we can pay them more to have more hours from them!!
Over the years Zigzag have guided us and shown what we we can do ourselves to help retain our rankings, we now feel more confident and can work with them more now we are starting to understand how much we can do ourselves to ensure the content we add to the website remains search engine friendly, rather than leaving it all to them and crossing our fingers!! This gives them more time to also concentrate on the technical side of things. However more importantly we now have Google rankings that often appear above retailers like John lewis, Kiddicare, Harrods etc so we feel privileged to be working with Zigzag - they often come up with new ideas which will help us. They keep up with new trends and have a great understanding of what I call the dark magic of SEO! If anyone wants to call me to discuss then always feel free.
V D - Mummy & Little Me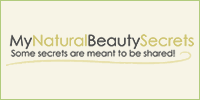 I chose Zigzag Design not only because they were recommended to me, but also because I wanted to work with a company that is an e-commerce consultancy as well as providing a web design service.
Zigzag have been absolutely fantastic - knowledgeable, flexible and very competent.
They worked within my budget and I got the impression that they are as keen to see my website succeed as I am.
I'm really impressed with the design of my website, it exceeded my expectations! I am sure that with the help of Zigzag my website will prosper and I'm looking forward to working with them in the future.
I wouldn't hesitate to recommend Zigzag to anyone who requires the services they provide.
C O - My Natural Beauty Secrets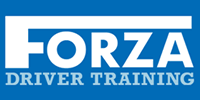 (SEO Client) Having started my driver training business last year, I felt my website's online presence needed addressing as I was practically nowhere on the search engine rankings on nearly all the common search engine phrases. I had contacted several companies regarding SEO work, but Zigzag seemed to go into more detail and ask more questions about what I needed than the others. I found their cost structure very reasonable, which is vital when you are in the early stages of starting a new business.
After just a couple of months of reconfiguring my site and tuning other online details, there has been a dramatic change in the website's visibility, translating to more enquiries and new bookings. Zigzag have been fantastic in their support and recommendations for moving things forward and I can highly recommend them.

S B - Forza Driving School Brighton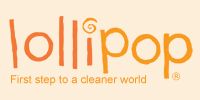 Working with Zigzag Web Design has been a breath of fresh air, with so many web designers to choose from it can be really hard but we found with Zigzag we knew where we were right from the beginning. A friendly but informative approach meant we were informed every step of the way and could see the site as it progressed. Nothing was ever too much trouble and deadlines were always met in a very professional way. Zigzag have built two fantastic websites for us, for two separate companies, and I wouldn't hesitate to recommend them to anyone who wanted to work with an exceptionally talented and top class company.
L S - Team Lollipop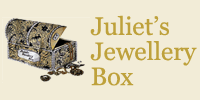 Zigzag Web Design are an absolute 'dream team' ... you have built the website that I envisaged and wanted from the outset. I knew exactly what I wanted in terms of style, image and appearance and you were able to execute all my requests beautifully, with great ease and understanding.
The hosting platform used is really excellent. I have already received many compliments on the functionality of the site and how great it looks, so I look forward to a prosperous jewellery business. It has been a real pleasure working with you and I have no doubt in recommending your 'top notch' services to others. The very best to you and many thanks again.
J T - Juliet's Jewellery Box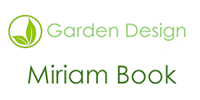 I am very happy with the service I received and continue to receive from Zigzag Design. As a designer myself the look of my website is really important to me and their way of working really suited me. They came up with good initial ideas and then were infinitely patient as I fussed about exact colours and page arrangements. Their aftercare has also been excellent and I thought their prices were reasonable with no hidden extras. I would not hesitate to recommend them for their professional but friendly approach.
M B - Sussex Garden Designers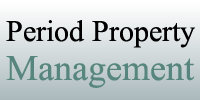 We chose ZigZag to take care of all of our web design needs.
From day one we were impressed with both the friendly and professional service we received from ZigZag Design. They provided design tips in additional to back office technical expertise. As a result we were provided with a web site that has complimented our business and it has subsequently grown to almost capacity in a short period of time. Ongoing support and advice is efficient and timely and is always much appreciated. We have relied on ZigZag for a few years and have no hesitation to advice others to use their services.

K L - Period Property Management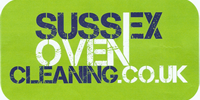 I was recommended to you by a friend and I couldn't be happier with with the website. I had a vision of how I wanted my site to look and you have not only met this but exceeded my expectations! If I ever want to make alterations to the site this is always done quickly and efficiently. As a novice to computers I always have lots of questions for Zigzag, they are always very patient with me and explain it in a way that even the most amateur of us would understand!
A R - Sussex Oven Cleaning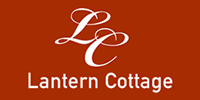 I am really delighted with the design and functionality of my website which has been delivered quickly and efficiently. I was especially pleased that my ideas were enhanced from both a design and technical viewpoint. Nothing was too much trouble in terms of creating the look that I wanted together with a high level of attention to detail. I have already had positive feedback beyond my expectations and look forward to an on-going relationship.

I will be recommending Zigzag to my friends and colleagues. Many thanks.

D W - Lantern Cottage Sussex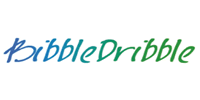 Deciding to use ZigZag's website design and package services proved to be one of the best decisions we have ever made. Having 'shopped' around, we just had a good feeling about them and are so glad we went with our instincts. From the word go, you were extremely helpful and very competent. We can't thank you enough for helping us re-launch BibbleDribble and will be recommending ZigZag to everyone. We are so pleased with our website and the administration side of the site, as it means we can just get on with our business and meet our goals.
S L - Bibble Dribble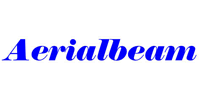 I would just like to say a few words of thanks for the work you did creating my web site. I am really impressed. I cannot believe the increase in business since people have been able to find me on Google. It really is noticeable. I will as a result of this success reduce my future press advertising and this will in the first year more than pay back the cost of the web site and over a few years save me thousands of pounds in advertising. With all the new enquiries I am convinced this will generate thousands of pounds in additional business.
J C - Aerialbeam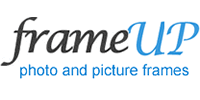 After a couple of expensive false starts, we're delighted to have found a web design company who really understand our business and our priorities. After agreeing the basic design, the site 'happened' almost overnight and the ongoing support we receive is invaluable.
R C - FrameUP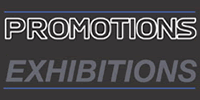 We would like to thank you for all your help with our website. Once it was rebuilt we got an immediate response and work enquiries from it which was great, it looks fantastic. You were more than helpful with any updates or changes we made and the results were seen immediately. We would recommend the services of Zigzag greatly as all the stress and worry of building the website was taken from us. Thank you, much appreciated.
P H - Promotions Exhibitions, Surrey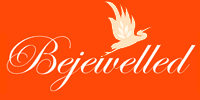 I just wanted to say a really big thank you for all your practical business advice, software and hosting recommendations, web design and patience, it is amazing to be online with Bejewelled, the site is everything I dreamed of and more. The best news is that we are very high on Google thanks to your web optimisation!
As a technophobe, (with serious aversion to instruction manuals) being able to confidently manage the site, uploading new products and managing orders quickly and simply is a real win and a credit to you. Thanks so much for everything.
N H - Bejewelled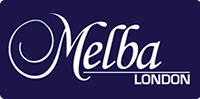 I just wanted to drop you a line to thank you for all the fabulous web design and SEO work you have done for Melba over the past 12-months. It has been a pleasure working with you - not only have you humanized the whole web development process for me but you have helped me far beyond the original spec I gave you.. giving me the extra personal touch that I so needed! I am delighted that you are continuing to assist me with my website and look forward to continued growing success as a result of your hard work. Thank you!
R O - Melba London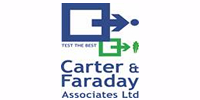 Just a quick note to thank for your hard work - we are getting a steady stream of enquires and potential customers have awarded us work as our website looks so professional. Thanks again.
D G - Carter & Faraday Assoc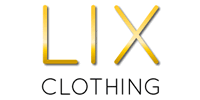 We were very happy with the service we received from ZigZag Design. Our ideas were accurately translated into a website we love - ZigZag provided excellent service from initiation to completion. Thanks!
I B - Lix Clothes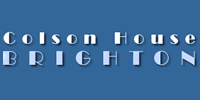 After a history of designing my own website, apparently saving myself money, I was a little sceptical that paying a design company would prove worthwhile. However, your sensible prices, your fast friendly service, your useful empathy with what we wanted in our pages, and the embedded optimisation in the new website, meant that I was soon persuaded that you were offering excellent value for money.
If I count up the number of sales made as a result of talking to those customers who had seen the site, the payback period for the design outlay was incredibly short ... maybe 3 weeks! And now that the relationship is there, I certainly won't be going anywhere else.
Thanks guys!
M J - Colson House Guest House Brighton