Website Re-Launch for Vocal Balance
Monday, 2 November 2020 | Zigzag Web Design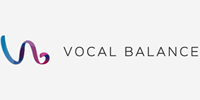 New client website goes live - Vocal Balance , Vocal teachers of London's leading industry singing professionals.
Vocal Balance are a team of highly acclaimed vocal coaches teaching all genres of music including Classical, Musical Theatre and Pop. Zigzag were tasked with a complete rebuild of their website, migrating to a new platform for stability, performance and a great CMS.
View the website here : www.vocalbalance.co.uk

What our client says...