JellyBean Group website re-launch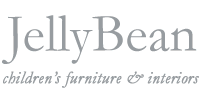 JellyBean Group based in Cork in Ireland, specialists in Children's furniture and Kids Beds needed a fresh look for their website in 2017.
A new contemporary and modern design has much improved the customer experience and increased sale conversions & phone enquiries alike.
View the website on the following url ; www.jellybeangroup.com
Update January 2020 - We are delighted to now be working with Pod Furniture, part of the JellyBean group providing SEO services for the newly launched website. The Pod brand supply beautiful ranges of Dining Tables & Chairs & Bespoke Furniture including luxury beds.

What our client says...
We are JellyBeanGroup.com and have been working with Zigzag Design for the last 4 years. We established our business in 2005 and spent a lot of wasted time and money in working with so called experts in the industry. We had some serious issues with our existing website at the time which was under performing and no longer matched the needs of the business.

We were thankfully introduced to Zigzag Design who is one of the most professional and ethical companies we have ever worked with. Zigzag Design listened to our concerns and business needs, over the course of the last 4 years they have helped grow our business considerably through re-designing our website and working on our search engine optimisation.

SEO is one of those terms/words which can give other more unethical companies an excuse for ridiculous charges, Zizag Design go over and beyond in improving and maintaining your rankings. Zigzag Design are very much part of our business and we cannot recommend them enough. Please feel free in contacting us should you require any further information. Thank you Zigzag Design!