Website Re-Launch for Gents Shop
New client website goes live - website re-launch for Gents Shop. The Gents Shop website was in need of modernisation and a refresh. In addition to a new layout and design, product data was also upgraded in-line with current best practices & trends to meet customer expectations and to therefore improve sale conversions.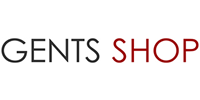 View the website here : www.gentsshop.co.uk

What our client says...
We are GentsShop.co.uk and have been working with Zigzag Design for several years. This year we were due a redesign of the website to meet our current needs and increase revenue. Penny has listened to what we were trying to achieve and how we wanted the website to look and function. She has made good suggestions as to what would work or not. Nothing was too much trouble and contact was easy.

We now have what we think is a beautifully designed website which is much easier to navigate for customers. Because of this we are using Zigzag to develop our SEO strategy currently and going forward.
Thank you so much for all your hard work, it is very much appreciated. GS