Bluepark E-Commerce
Bluepark Bespoke Web Design Services

Zigzag Design are an accredited design partner of Bluepark E-commerce - read more here.
Key benefits of the Bluepark Solutions Ecommerce CMS software include :
Search engine friendly system
Manage your orders and products through the easy to use control panel
Free UK support, no contract period
Packed with top draw features ; gift vouchers, view by brand, related products, multi-currency
Integrates with Paypal Pro, RBS Worldpay, SagePay, Braintree and more.
For the Bluepark hosting and software system there is an ongoing fee of £25/£40/£60 per month depending on the software package required. This ongoing fee is payable to Bluepark and covers the cost of website hosting and the E-commerce software fee.
We are experienced at designing, building & developing online shops using the Bluepark E-Commerce platform.
Whether you are looking to migrate an existing web store, or start a new online business then talk to us. Bluepark Solutions are recommending us! See Bluepark's Featured Web Designer article about our Bespoke Design services....

Call us now to find out more :
01273 956 977 or click here to send an enquiry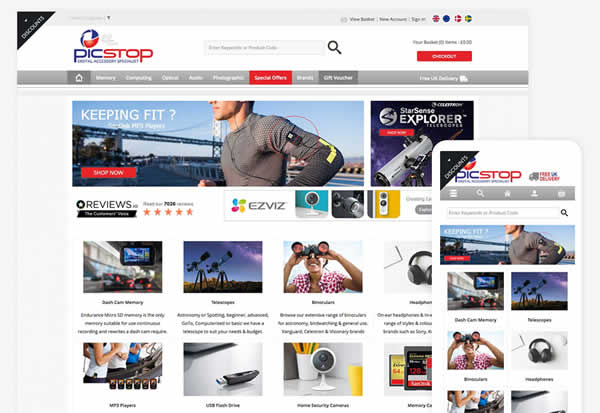 Featured Web Designer: ZigZag Designbluepark.co.uk/blog/featured-…

— Zigzag Design (@zigzagwebdesign) January 11, 2013
Thank you Bluepark Solutions @BlueparkNet and Zigzag Design @zigzagwebdesign For doing a great job on the launch... http://t.co/gt0uyKJUCp

— Thermometers Direct (@ThermometersDir) April 30, 2014