New Website Launch for Pembroke Arms in Biggleswade
Tuesday, 28 November 2017 | Zigzag Web Design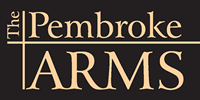 New client website goes live - The Pembroke Arms Bar & Restaurant in Biggleswade, Bedfordshire.
The Pembroke Arms are now under new management and required a new website in-line with their new branding and the business launch.
With live music and events, dining events and community evenings, The Pembroke Arms is more than just a Bar !
View the website here : www.pembrokearmsbiggleswade.co.uk

What our client says...